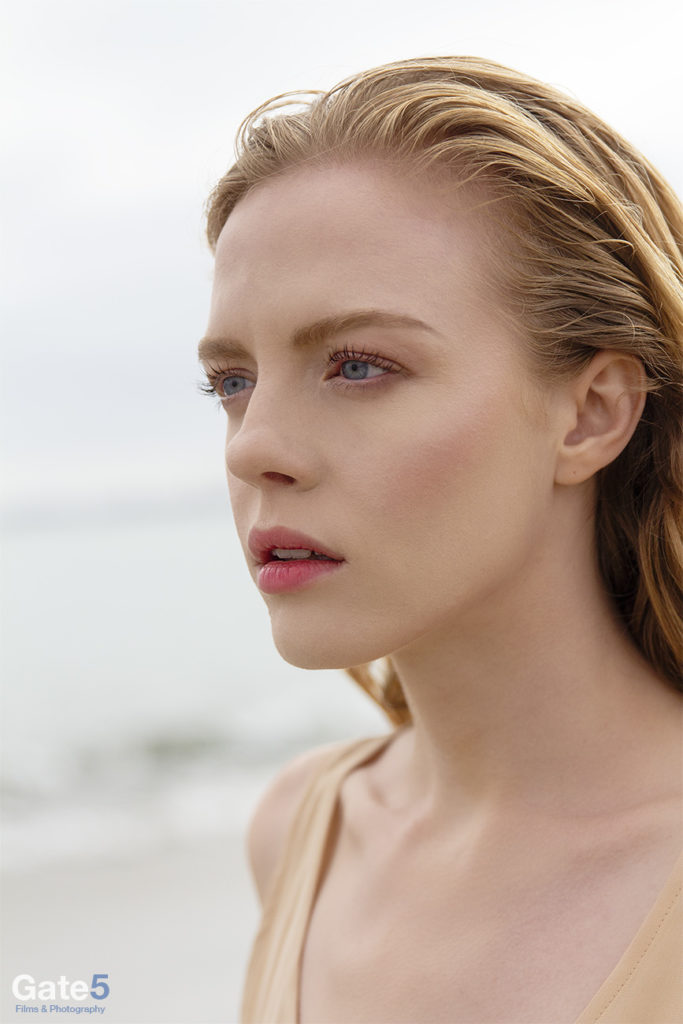 How to shoot beauty at the beach – get a great model-actress like Hayley Pendergrass and get a great makeup artist like Thirati K! Problem solved.
Seriously, it's hard to take a bad photo of Hayley. We went out to Long Beach with a vague idea for a short film and to shoot some beauty and fashion stills. We got lucky with it being overcast, which helped out for the beauty shots and later the sun came out just enough to help us out with the fashion shots. Thirati's makeup perfectly complimented the mood and tone we were going for and the wardrobe. We used what we came across on the beach and used it for the improvised film we shot. It completely changed the idea we had in our heads but it worked out much better than if we had planned everything out. I was very happy with the film and the still photos. All-in-all a very fun and productive day.
It also gave me a chance to try out a 4k cinema camera that I bought last year but haven't used a whole lot. I was very happy with the results and I figured out what I need to do to make it more ergonomic.
Got a narrative or commercial project? Contact me to discuss. I'd love to hear about it.
Check out Narrative stuff. Or Photography and Commercial and Fashion films.