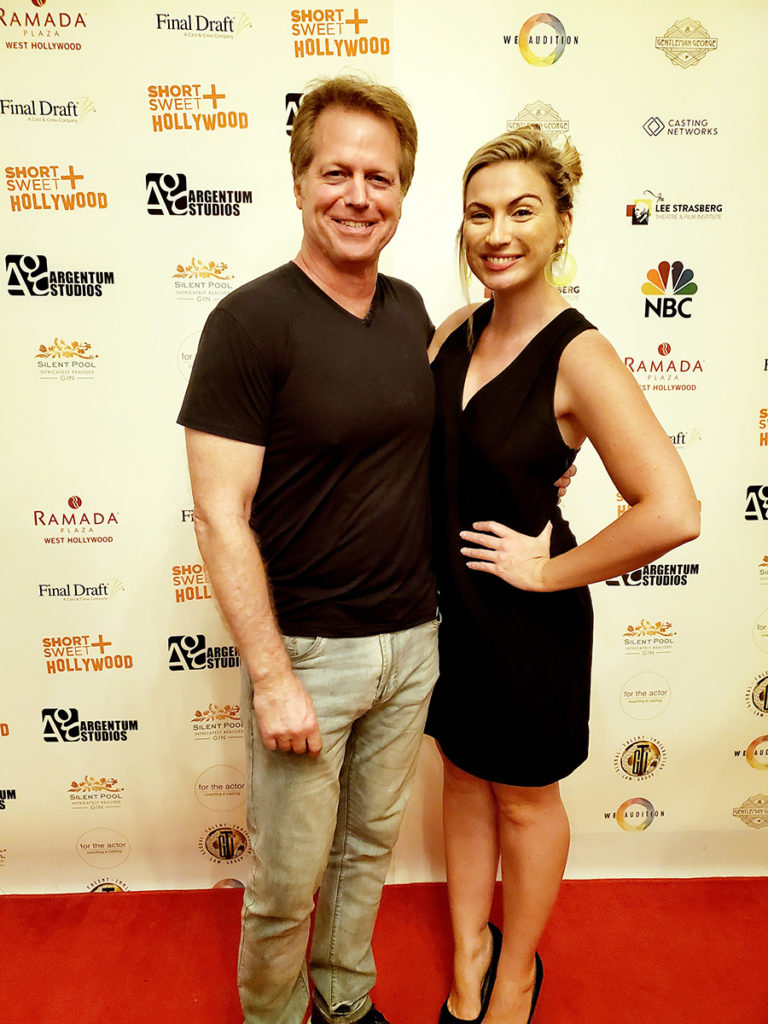 Short and Sweet Hollywood Film Festival! Our sci-fi comedy fashion film, Nowhere In The Universe screened in the first night of several in the festival which goes on for roughly a month in Hollywood. It's quite a festival with screenings in numerous cities in the U.S., Europe the Middle East and where it originated in Australia. They feature plays, musical theater and cabaret in addition to short and sweet films. Quite an honor to be a part of!
Always fun hanging out with actress Kaitlyn Clare who played the alien in the film. Why do pictures taken with cell phones make your head look big? Maybe I should accept the fact that I have a big head. Oh well.
If you have a project that you'd like to collaborate on, that needs a director and or producer, give me a hollar! My video production company, Gate5, is a full service production company in LA. Contact me.
Check out my other pages – Photography, Narrative, Commercials and Fashion Films.