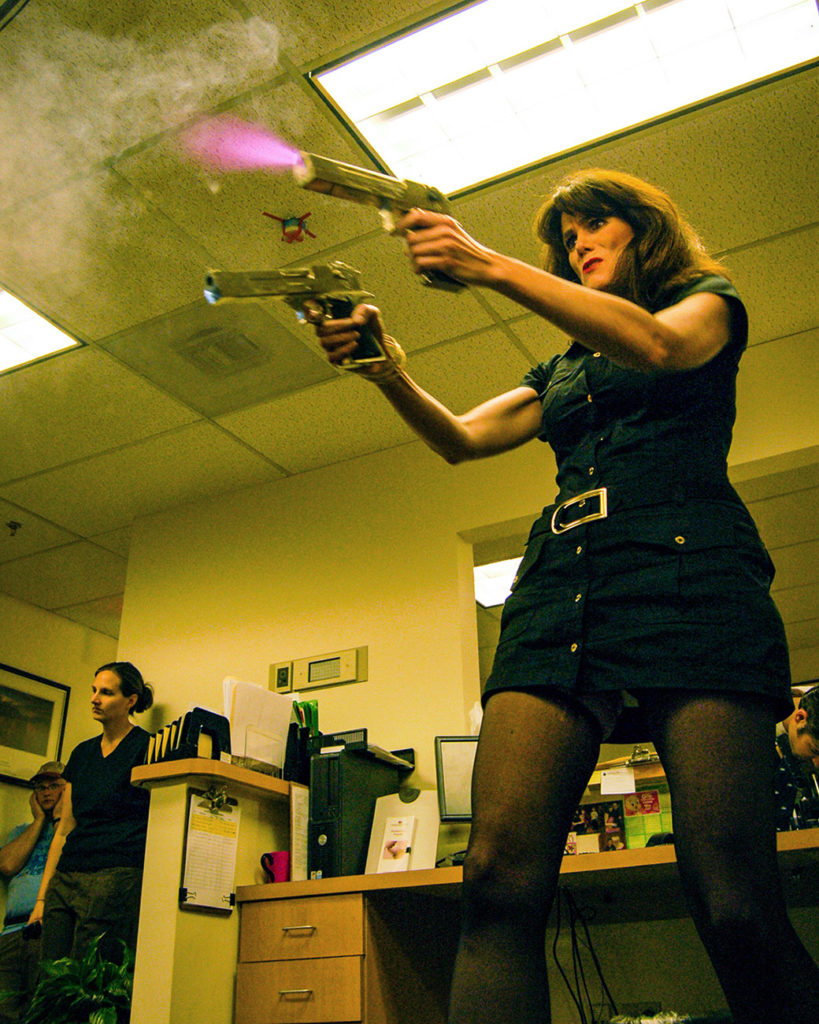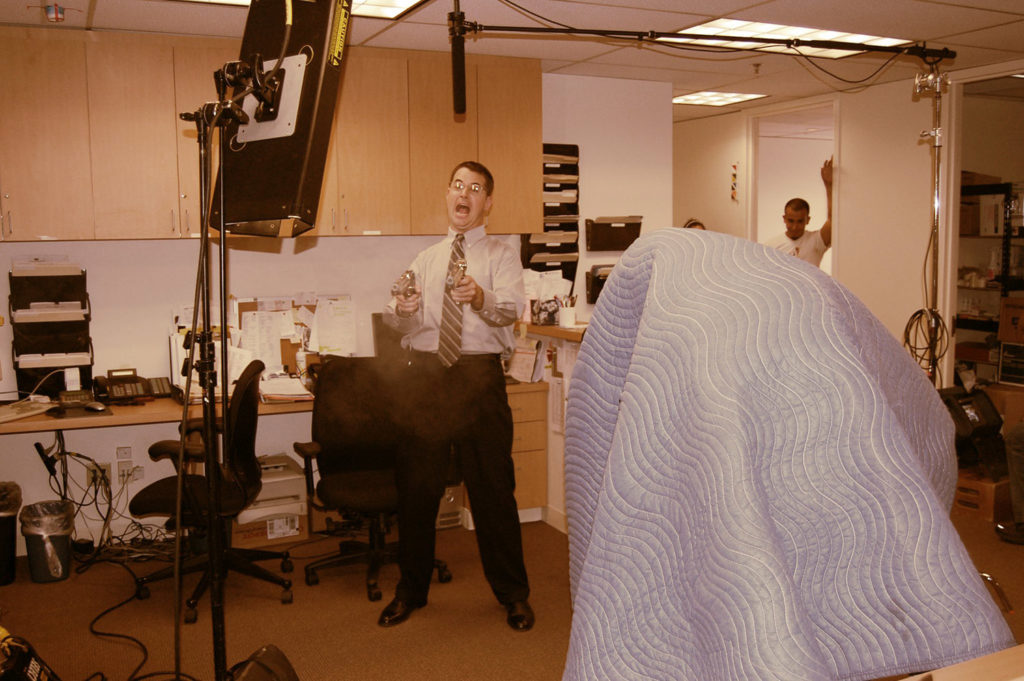 Office showdown in a west coast think tank. Tempers flare between co-workers when a disagreement erupts over trade economics and an angered employee who was losing the argument starts shooting up the place. Connie, the level-headed office manager grabs the hand guns in her desk and takes care of the disgruntled malcontent. It didn't end well for the shooter. Behind the scenes of a film I made awhile ago.
Got a narrative project? Contact me to discuss. I'd love to hear about it.
Check out Narrative stuff. Or Photography and Commercial and Fashion films.