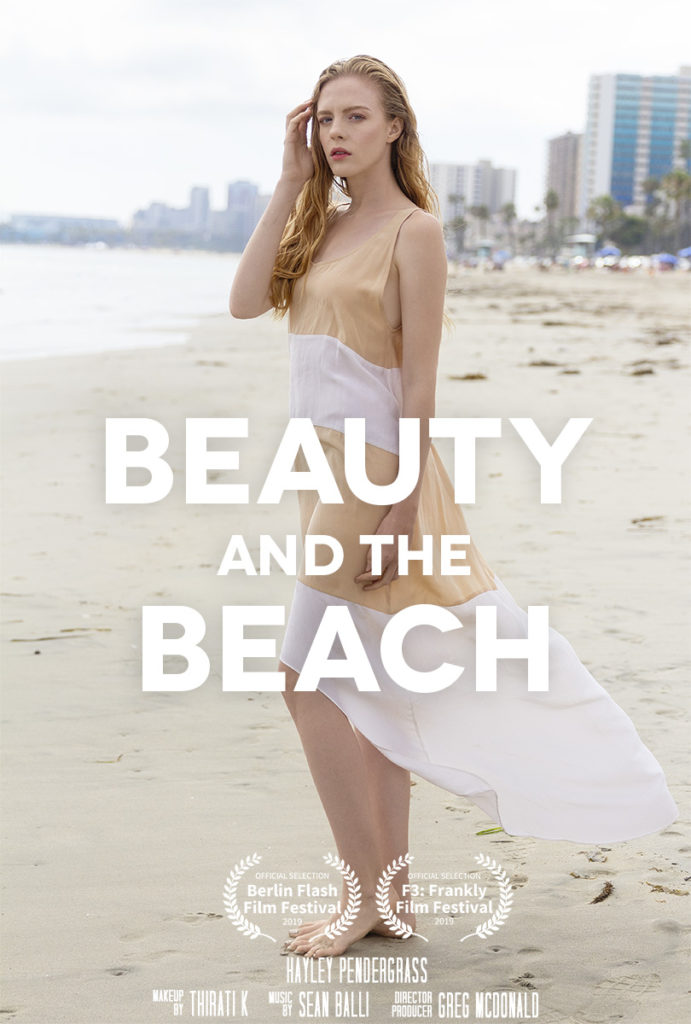 Beauty And The Beach will be screening in the F3: Frankly Film Festival in Ohio and in the Berlin Flash Film Festival!
The film is an eco-fashion film you could say, about a woman takes a walk on the beach and discovers the new normal. It was pretty much improvised between the actress, Hayley Pendergrass, the makeup artist Thirati K and myself. We had a general idea of what we wanted to do and when we got to the beach, we shaped the story around what we found on the beach and what was available to us.
We wanted to keep the film very short and we did – it's one minute long. It's a bit of a challenge telling a story in such a short amount of time but I'm happy with the result. Although, I'm not happy about the subject matter. It was quite disgusting seeing the amount of trash on the beach. I would've much preferred to not have it there and being forced to come up with a story about something else.
If you have a project that you'd like to collaborate on, that needs a director and or producer, give me a hollar! Contact me.
Check out my other pages – Photography, Narrative, Commercials and Fashion Films.